Details
Built for Comfort
When you're settled in, the Spruce Bed has the fluffiest, snuggliest, coziest pillow bolsters ever.
Combine that with a thick 2" of memory foam and your pup will be snoozing in no time.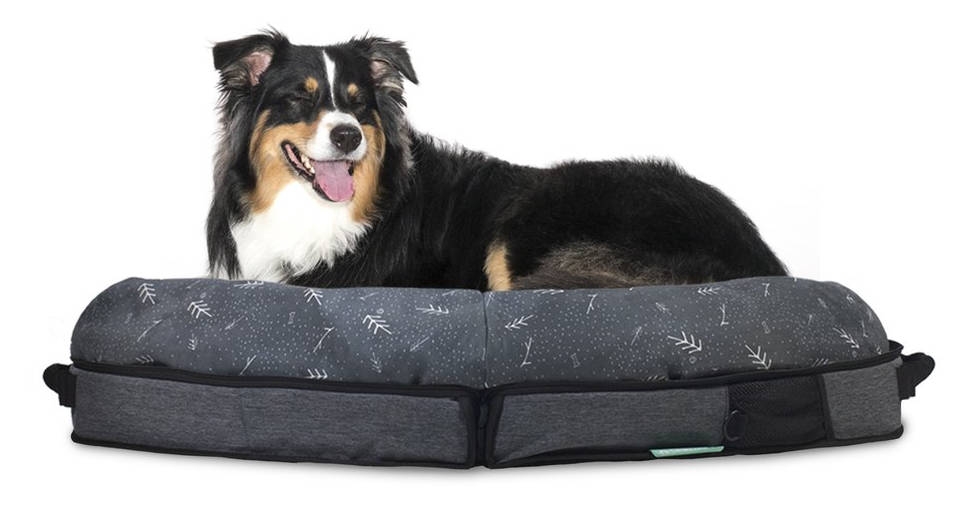 MEMORY FOAM
2 inches of supportive memory foam to withstand hours of snoozing.

TUCK-IN BOLSTERS
Both a pillow and a nook to tuck their nose under.

QUILTED SHEETS
Super soft faux-suede sheets are quilted to add an extra layer of cushion.
Additional Features

MACHINE WASHABLE
Clean up is a breeze with our fully machine-washable sheets.

WATERPROOF SHEETS
Lined sheets make small messes easy to clean up.

FITTED SHEETS
Just like your bed, the Spruce Bed uses easy to remove sheets.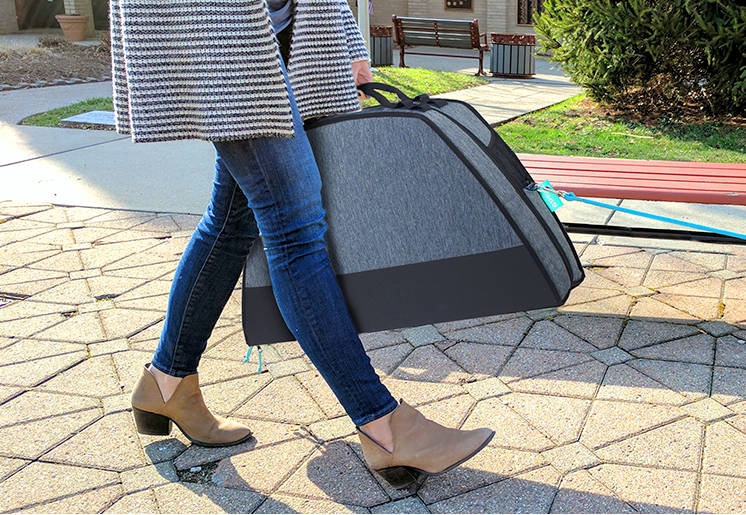 Built to So
(and go and go and go some more)
Take it with you everywhere. The Spruce Travel Dog Bed folds up into a compact and durable travel case that has all of the features you need to make traveling with your pup as easy as possible.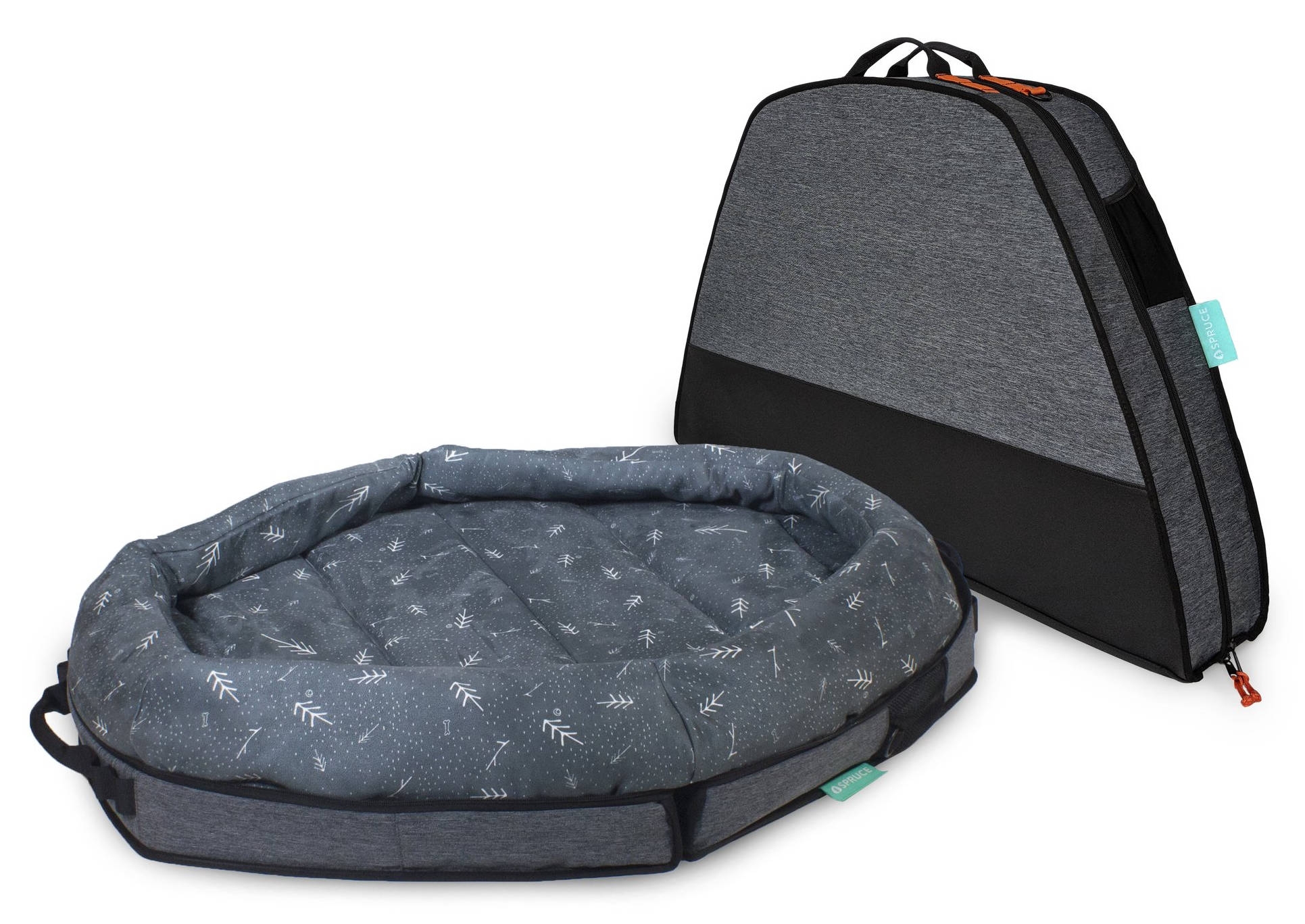 DURABLE MATERIALS
Built for adventure, the Spruce Bed is made with materials from the outdoor industry.

PADDED HANDLES
for comfortable carry.

STASH POCKETS
Quick and easy access to keys and doggie bags.

INDUSTRIAL HARDWARE
D-ring clips, daisy-chains, and zipper pulls.
Built for All Dogs
(big and small)